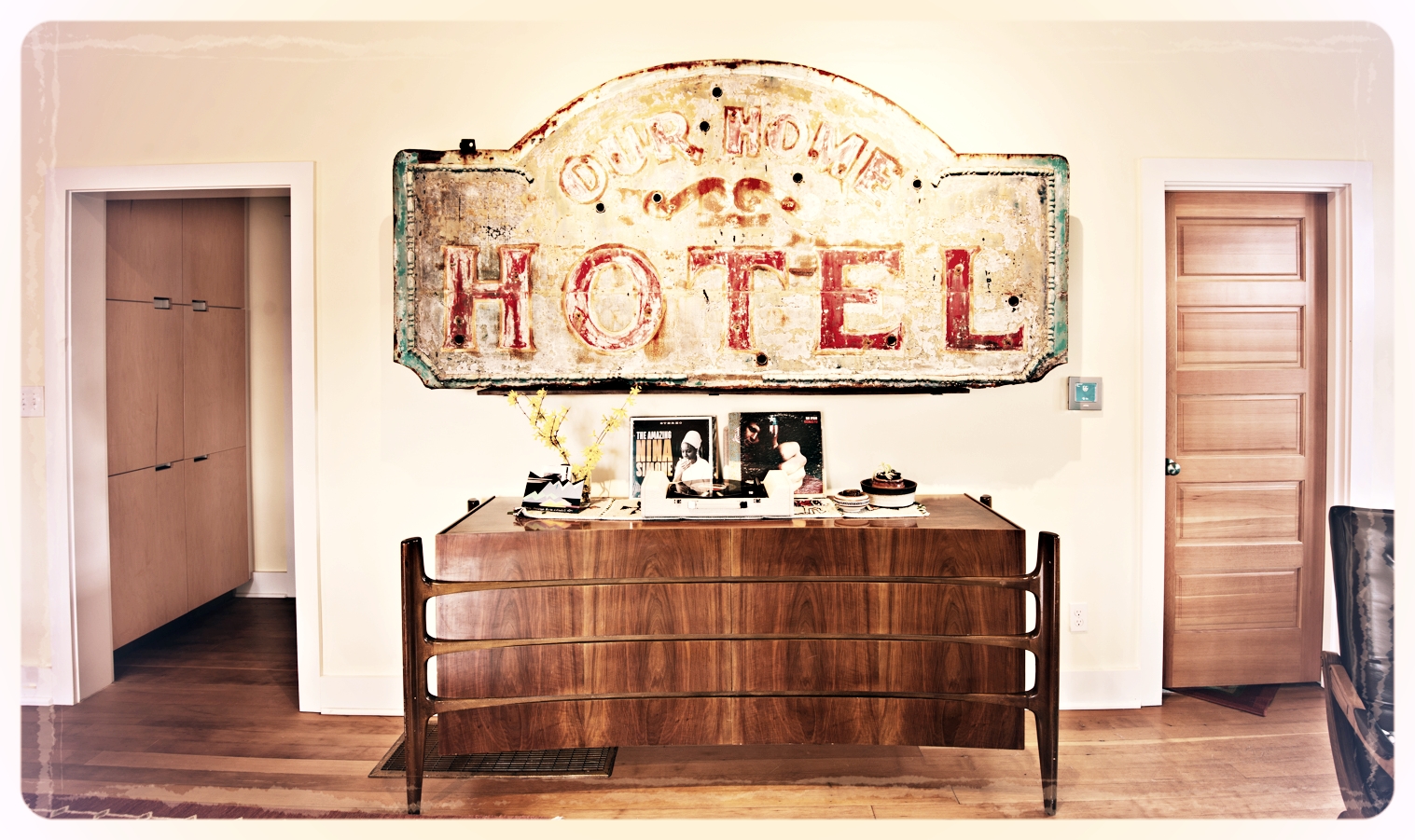 Wallingford Lift and Remodel
Custom Element: Upcycled Shelving Unit in the new kitchen; made from reclaimed car decking sourced by the client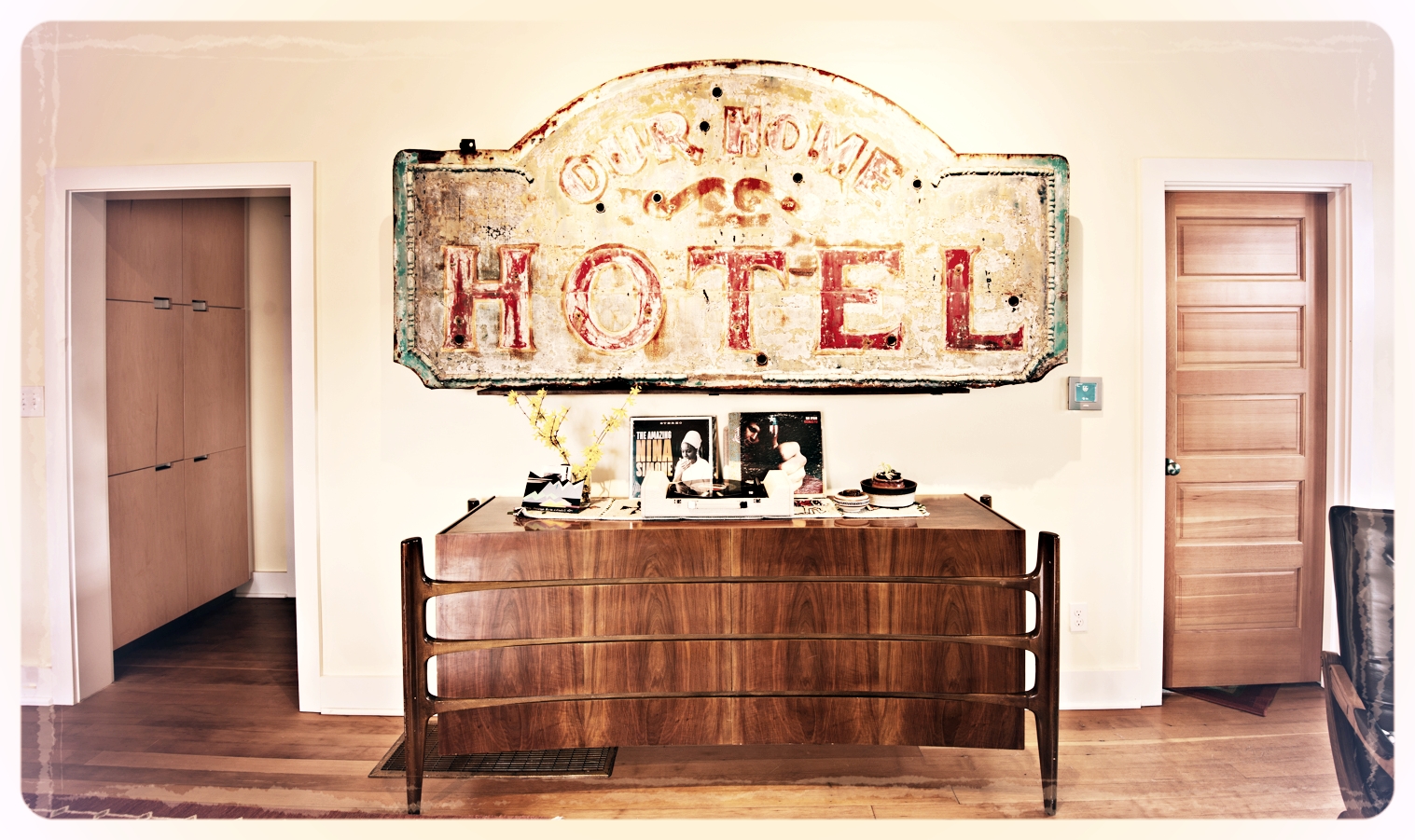 Rustic Chic meets Modern Convenience
Whole house remodel including a complete house lift, removal of the post and pier foundation, and installation of a new stem wall foundation. This 1904 home was completely updated, allowing the owners' to showcase their eclectic design sensibilities. French doors open onto a new deck leading to the side yard; inside is an open common space. The kitchen was remodeled with multiple custom elements, including apple-ply custom cabinetry faces, paperstone countertops, and exposure of the original rough-cut ceiling joists, backed with hardy car decking salvaged from an Everett foundry. We continued the 2x6 rough-cut true dimensional motif in a gorgeous floor-to-ceiling shelf unit, creating an urban rustic waterfall effect. In the master bedroom, we built and installed a custom fir surface-mounted slider door made from reclaimed fir floor boards. This slider leads into the master bathroom with a walk-in shower, linear drain and salvaged dresser serving as the bath vanity.
Custom Element: Upcycled Barn Door
Created in the Corvid shop from original fir flooring pulled up from the common spaces of the home.
Open Floor Plan: Common Space to Kitchen
Kitchen Upgrade
Gorgeous overhaul of the kitchen included getting down to the studs and starting from the ground up. All new wiring, plumbing, cabinetry, and appliances, with custom features at the ceiling, upcycled shelving unit, and cabinet faces.
Master Bath Upgrade
All new bathroom including new plumbing and fixtures, addition of walk-in shower and creation of a closet pass-through to master bedroom.
Pebble Tile Contrast Strip
Beautiful tile detail contrasts against pebble tile against faux concrete; includes shower niche and linear drain.
Space Saving in a Small Airbnb
Small custom sink area with storage was worked into the main bedroom as no space was available in the small attached bathroom; completed with a wall bed, this cozy room works beautifully as a short term rental space.