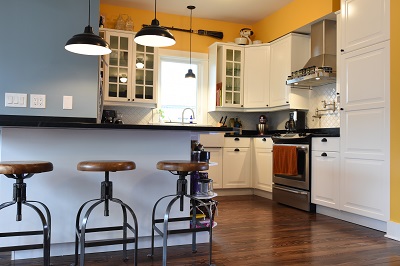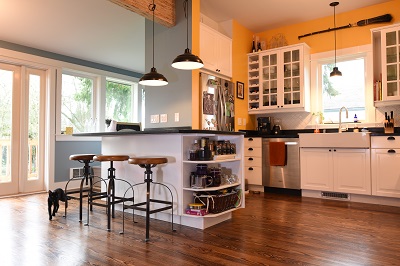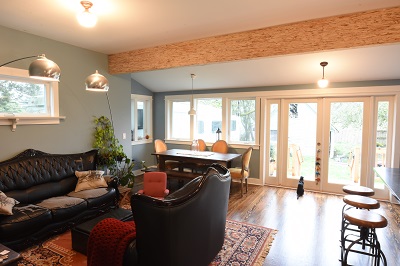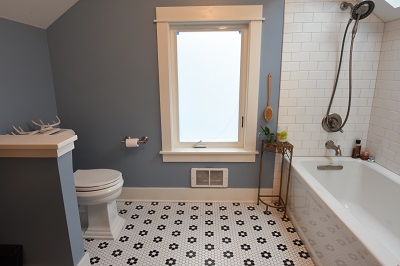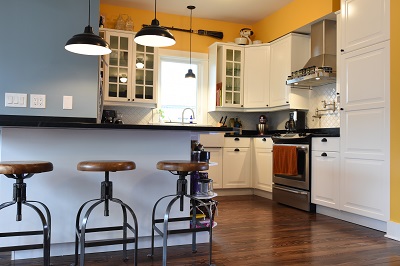 DIY Meets Contractor
This project was a whole house remodel with a savvy young family on a strict budget. A fully engaged DIY client made this project a true contractor/client collaboration, bringing a 1909 Rainier Valley home on the cusp of viable repair back into its full Craftsman glory.
Form and Function
The small kitchen got a makeover with new cabinetry, appliances, soapstone countertops and a gorgeous farmhouse sink. Layout was key and carefully managed during our preconstruction process, making sure there was a perfect balance of storage and accessibility.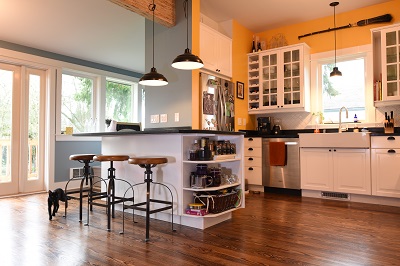 For the Cooks
Little additions like that of the pot filler on the back wall provide efficient use of a small space, allowing the family to cook to their hearts' contents.
Upcycled Flooring
Old growth pine wood flooring gifted from a relative on the East Coast was meticulously revived by the client then installed by us, serving as a design focal point.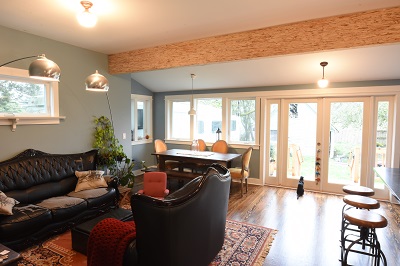 Trim Detail: Exposed Beams
Trim Detail: Craftsman Bannisters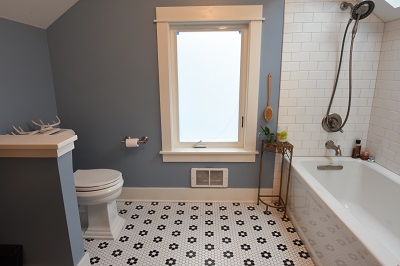 Vintage Appeal
Small bathrooms in older houses are often best kept true to the original styling of the home. Here, vintage floor tile is complemented by modern but simple new tub and bath fixtures allowing a clean, open look despite being tucked under the rafters. Restoration of the large window as a focal point with new craftsman trim allows plenty of light in an otherwise dark space.